Home
What is a website score?
Your website score is a valuable aid in discovering how your website is performing online
and what you can do to generate more traffic, leads, and sales for your business.
Your Free Website Score Includes
KEYWORD ANALYSIS

What keywords are your target customers using? Our experts will assist you in selecting and implementing the most relevant keywords for your audience. Find your top keywords >

Website Metrics

By carefully analyzing the metrics of your website and its user experience, we identify prominent problems to fix.

Competitor Comparison

Measuring of your traffic, page rank, page views and inbound links will reveal how your website compares to the competition.

Indexed Pages

We'll make sure that all of the key pages of your website have been well-indexed, allowing you to rank in the search engines' organic lists

Search Ranking

By providing you with your search rankings, we'll track your progress as you rise to the top of search engine results pages.
Why do I need it?
Ignoring your website no longer works
Your website score will save you countless hours of research and headache. Get an instant analysis that shows you exactly what you need to improve your rankings and get more business online. In short your Free Website Score provides a blueprint for success.
What people are saying
"My Free Website Report and Free Website Score have helped me immeasurably with my questions. It's like having an Internet Marketing Specialist at my fingertips."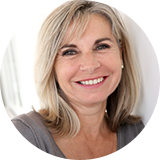 "They came through and delivered to get my website high in the search rankings. My phone calls have tripled and business has greatly increased…Needless to say, I would recommend Boostability to anyone out there that needs to increase their visibility and business!"