Home
What is a website score?
Your website score is a valuable aid in discovering how your website is performing online and what you can do to generate more traffic, leads, and sales for your business.
Your Free Website Score Includes
Organic Search Analysis

The next step is to view a list of key search terms used to find your website. What keywords are your target customers using? Our experts can help you to select and implement the most relevant keywords for your audience, which should improve traffic to your site significantly and immediately.
Why do I need it?
Ignoring your website no longer works
Your website score will save you countless hours of research and headache. Get an instant analysis that shows you exactly what you need to improve your rankings and get more business online. In short your Free Website Score provides a blueprint for success.
What people are saying
"My Free Website Report and Free Website Score have helped me immeasurably with my questions. It's like having an Internet Marketing Specialist at my fingertips."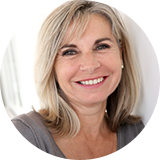 "They came through and delivered to get my website high in the search rankings. My phone calls have tripled and business has greatly increased…Needless to say, I would recommend Boostability to anyone out there that needs to increase their visibility and business!"